By Zhang Zihan
Born in 1967 as a male, Jin Xing never doubted two things since early childhood——she wanted to be on stage, and "something was wrong" with her sex. She wrote in the memoir that she was always delighted when family and friends compared her to a "lively little girl" since she loved singing and dancing.
At the age of nine, military officials recognized Jin Xing's talent. After three years of training in Shenyang Junqu, she was admitted into the People's Army Art Institute Dance Department and graduated in 1984. At 19, she won a dance scholarship to New York to study modern dance.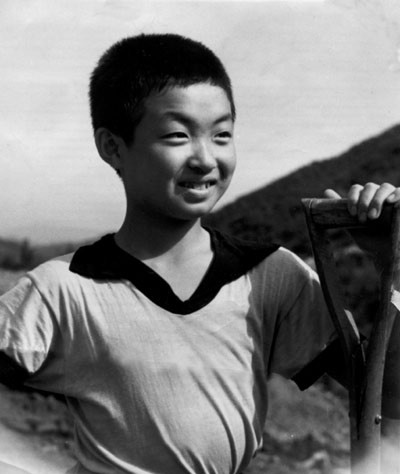 Jin Xing described herself as "a wonderful dance machine without a brain" before she studied modern dance. She grew up with Yang Ban Xi in the military, where these plays usually served as propaganda tools. "But it (the dance) has nothing to do with me. It is completely other people's thoughts, other people's ideas, other people's design."
New York not only stroke Jin Xing with freedom in dance but also freedom in life. "From that first day in New York, I knew everything was in my hands, depending on what I wanted to become."
Since the age of six, Jin Xing felt like a girl inside. There was a time in New York she thought she might be gay, and eventually, she learned about sex change. "Then I got the idea: that's me. That's my life."
Jin Xing came back to China for sex reassignment surgery in 1995. From 19 to 28, she accumulated enough power to face society afterward.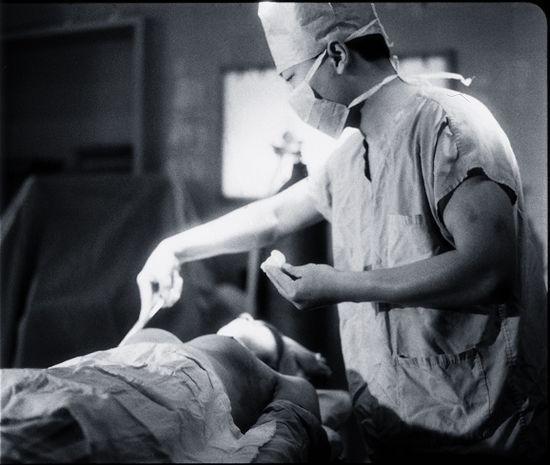 "Society is like an invisible, intangible psychiatrist, repeatedly assessing my mental capacity: whether this is right and why you did it." Her answer was simple. She just wanted to be herself, be a woman.
In 1999, Jin Xing opened Jin Xing Dance Theatre, China's first independent dance company. It is the space where she can create art that reflects her ideas and feelings. She choreographed Carmina Burana to present the Chinese point of view on sexuality.
Her boldness to produce such a sexually-written piece, but instead of copying the original exposed, nude choreography with sexual scenery, she incorporated her liberal thought and insightful understanding of Chinese imaginative, mysterious, "not very wide open" view on sexuality with sentimental body movements.
In an interview with Andrew Kimbrough in 2002, she also talked about how she had turned down to make a musical about Zhao Yiman offered by the Shanghai Cultural Bureau because she was not interested in inserting propaganda in a Western thing, a musical. Jin told them, "Do you want to take this story and make a musical? I doubt it. Why don't you bring a new idea? It's bullshit. It's propaganda again."
"Modern dance pursues real and true beauty. It is about authentic people dancing."
For Jin Xing, being on TV is also about authentic people talking real. She first earned television fame for her "sharp tongue and candid personality."
Jin Xing described her words as 'acupuncture needles.' "They go right to the nerve and twist it." Elisa Montalvo, an American dancer in the show "So You Think You Can Dance" in which Jin Xing was a judge, said: "Jin Xing always does things the right way and the true way, even if it goes against what people expect or what's comfortable for them."
As a straight-talker, the media amplified Jin Xing's 'poison tongue' quality, which became a label stuck with her. "I like true expression, and I have my unique opinion."
"If China is looking for a few people who are good conversationalists, I must be one of them." Jin Xing told the journalist from Southern Weekly. Starting in 2005, she wanted to do a talk show. But all her friends teased her: "China would never let you host a talk show."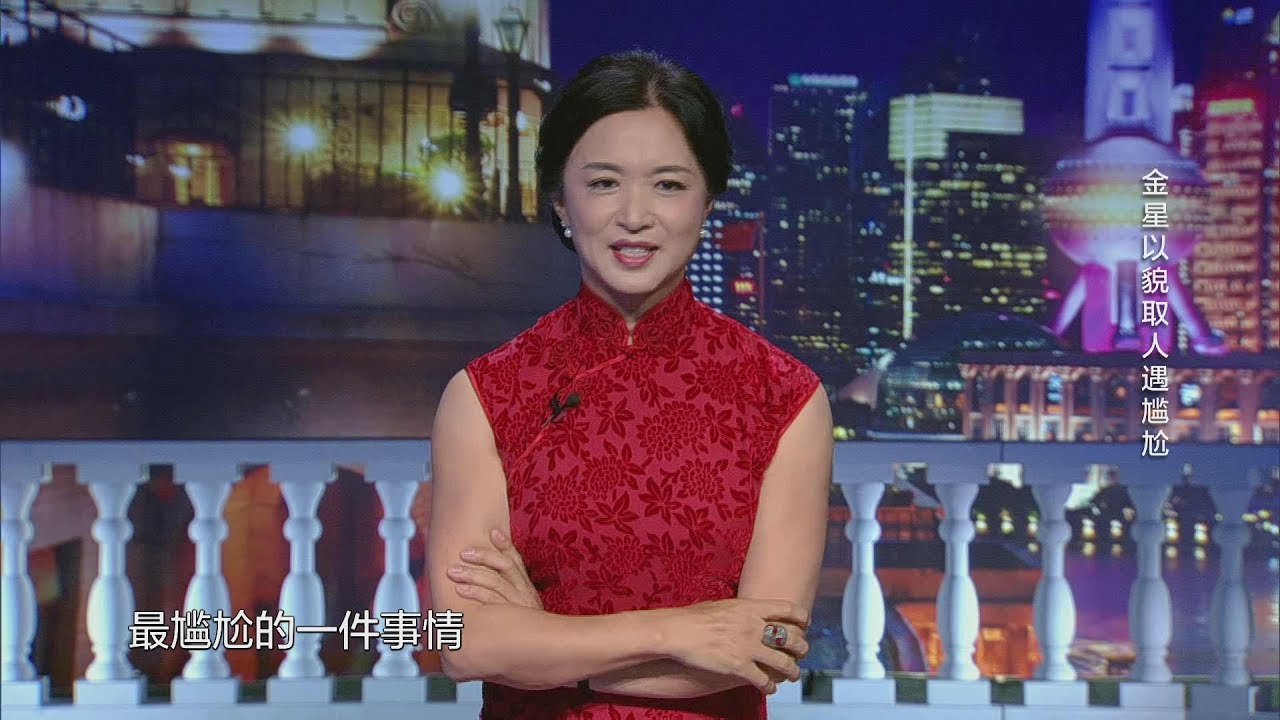 In 2015, her talk show, The Jin Xing Show, debuted on television. The Jin Xing Show skyrocketed in popularity, with more than 1 million viewers every week. She became the first transgender female TV host and is still the only public figure of transgender people in China until now.
The producer of The Jin Xing Show, Li Jianzhong said, "Jin Xing engages all the audiences whenever she becomes herself, tells her own stories, and says what she wants to say."
All the military training in childhood helped her to know the boundaries set in China and walk in the line. "I'm not against the government. I'm just saying the reality, the facts."
Yet, she could not talk about these things that she is interested in and loves to say, such as topics on gay people, on the television show, The Jin Xing Show. The crew settled on framing final themes in family, marriage, social events commentary, and entertainment.
It seems China is accommodating of Jin Xing, whether by allowing her show to be aired on television or by simply addressing her as a 'dancer' and a 'talk show host' in media coverage instead of attaching the label of 'transgender.'
Progress takes time. Before the debut of Jin Xing's dance piece Red and Black in 1996, Youth Daily published an article titled: "Unclear-Sex Chinese Artist Will Be on Stage." Jin Xing sued it in court and won. "In the face of everything, whether discrimination or challenges, I, Jin Xing, have my subjective judgment and attitude...Everyone should protect themselves and get their respect as a person."
"When I did the gender reassignment surgery two decades ago, only 30 per cent of people sided with me. Nowadays, I think about 80 per cent [do] ... It's social progress."
On The Jin Xing show, she often nagged female celebrities to get married and have children. Bao Hongwei, a scholar at the University of Nottingham, suggested that "she comply with all the gender norms, which contributed to her recognition in China's media sphere." However, her views on womanhood and the heteronormative ideologies she encouraged in her shows, including The Jin Xing Show, Chinese Dating, etc., draw criticism.
In 2021, GQ lab interviewed Jin Xing regarding the new dating show she hosted, 'Hello, Other Half.' They discussed the debate over Jin Xing concerning identity, relationships, marriage, and love. In the end, the article wrote: "she could have been completely silent and stayed in the safe zone. But she chose to be square and frank in front of controversy."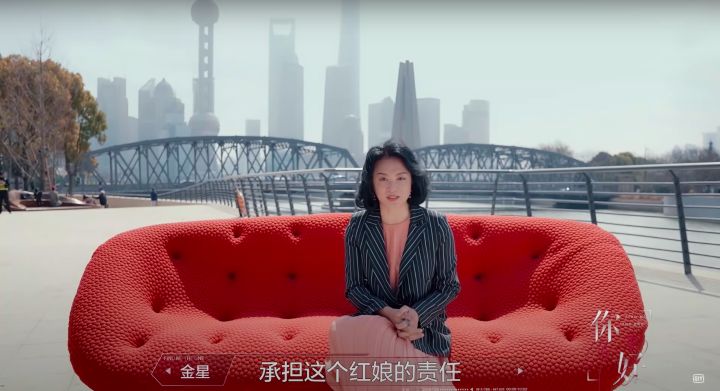 The Jin Xing Show ran for three seasons and was canceled in 2017. She has hosted dating and matchmaking shows, started live streaming, and appeared as a guest in other TV shows, but her current fame can not compete with her popularity peak at the talk show.
Guo Ting, a gender studies scholar at the University of Hong Kong, stated, "Jin Xing's decline in popularity coincides with a broader government crackdown on gender-related activism."
In 2021, The Jin Xing Show announced its return after a four-year absence. "When the right moment came, I would then be able to talk about even more standout things that show my attitude," she told Global Times.
Throughout the years, magazines tried to show Jin Xing as a pop star, while the LGBTQ group thought of her as a leader. For all these assessments from society, media, and others, she said: "I have always acted entirely according to my own wishes."
Jin Xing said her gut to speak out derived from a certain level of strength and the foundation of culture and history, which was associated with her upbringing background. "I have lived through the most turbulent and unpredictable times. At the same time, my generation has also encountered the greatest opportunities. It depends on how people adjust and evolve with the changing times."
(Cover image: "Stick whatever label on me, male or female, I'm still a very luminous person," says Jin Xing. Credit: Gilles Sabrié for The New York Times)